John E. Corbett
---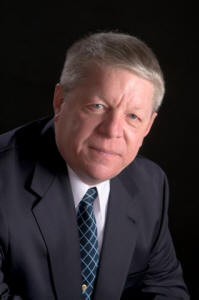 John Corbett is the principal attorney and managing member of this New Jersey law firm that emphasizes business and commercial litigation, business law, and construction law.
John is in his fourth decade of helping business and their managers and professional employees. He earned his Bachelor's Degree in Electrical Engineering from Rensselaer Polytechnic Institute in 1968. He began his professional career at Grumman Aircraft where he designed computer and communication systems for the Apollo Lunar Module and U.S. Navy F-14 Tomcat fighter aircraft. He received a commission in the United States Navy in 1972 and served on a U.S. Navy guided missile cruiser as Tactical Data Systems Officer, Electronic Warfare Officer and the ship's Legal Officer. He qualified as a Tactical Action Officer, the surrogate for the ship's captain in times of crisis. He participated in combat and humanitarian operations in Southeast Asia.
John moved to New Jersey in 1976 to join the RCA Corporation in Moorestown as a systems engineer working on the Navy's Aegis Program. He is the architect of the Combat Information Center for the Ticonderoga Class of warships and was the manager in charge of the top-level design of the Arleigh Burke Class of U.S. Navy missile ships. He was Chief Systems Engineer for Arsenal Ship and the Technical Director for the Australian Navy's upgrade of its six guided missile ships.
John studied at the graduate level in computer science at New York Polytechnic Institute and in management at Hofstra University. He completed the program of studies in law at Rutgers University and graduated in 1985 with the degree of Juris Doctor. He was selected for and served on the staff of the Rutgers Law Journal and assisted the late Professor Calvin Corman in the writing of his seminal work on
Limitations of Actions
. He has trained and worked as a mediator of civil disputes in the New Jersey courts. John is the author of papers on engineering and legal subjects including two papers on copyright of computer programs. He is licensed to practice law in the State of New Jersey and before the United States Supreme Court. He has litigated jury and non-jury cases in both federal and State courts. He is the holder of two U.S. Navy Aegis Excellence Awards, the Lockheed Martin Business Excellence Award, and the Nathan Burkan Award in copyright law. He is an adjunct professor of law at the Camden County College and has lectured at Stanford University, the Massachusetts Institute of Technology, San Jose State University, and the United States Naval Academy.
The Corbett Law Firm concentrates in business law. Its clients include local businesspeople as well as nationally known corporations. Because of John's technical background, experience with complex and challenging projects, and familiarity with government-influenced programs, the firm will often undertake to assist clients with complex projects that other firms decline.
John lives with his wife in southern New Jersey. She is a teacher who, to good effect, has touched the minds and lives of most every child who has grown from the town's schools for a generation. They have two children: Their son is an information systems professional and outdoorsman and their daughter is a hydrogeologist and mother of three.