OUR
COMMERCIAL AND COLLECTION LAW

FOCUS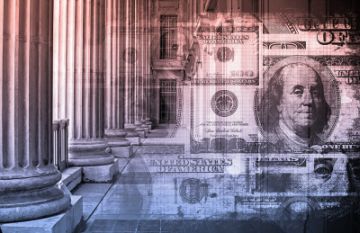 HELPING BUSINESSES AND PROFESSIONALS COLLECT ON CLAIMS:
Collection suits for substantial commercial claims
Collection of A/R portfolios for medical, dental, legal and engineering professionals
Representing creditors rights in bankruptcy
Collection of New Jersey judgments
Collection of federal and foreign judgments within New Jersey
Resolution of commercial claims through arbitration or mediation
Business works best when you collect what is owed to you. If you and your staff are burdened with a large account that seems uncollectable or with a portfolio of overdue accounts, we can help. We have years of experience with handling the special legal and business problems of collection law. Our evolved case management systems permit us to stay on top of cases that can move quickly through the legal system and we know how to collect on judgments once they have been awarded by the courts.

Our collection practice is tailored to serve professional practices and businesses whose managers want to preserve customer image. We use all the tools the law permits but we do not engage in oppressive or heavy-handed collection practices that can trigger counterclaims and damage relationships with other customers and clients.