OUR
CONSTRUCTION LAW

FOCUS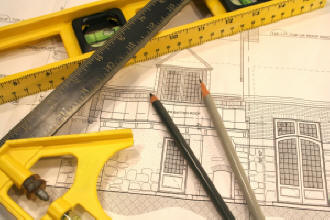 QUALITY LEGAL SERVICES TO HELP WITH:
Resolving residential and commercial construction and remodeling claims
Litigating or arbitrating construction disputes
Resolving prime contractor / subcontractor disputes
Filing or lifting construction liens
Planning, obtaining approvals, and contracting
We have been handling the special legal problems of construction claims and of the construction industry since the firm was started in 1985. Our principal attorney is a degreed engineer with experience in mechanical, civil, and electrical engineering disciplines. Because of this special technical expertise, we are able to help you work through issues that have both legal and technical aspects. We are also experienced at presenting technical construction issues in an understandable way to increase your chances of success in arbitration or in court.

The construction industry involves many issues that complicate the contracting and dispute resolution process. Most projects involve not only contracts with owners, but also governmental planning, zoning, and regulatory compliance matters. Code-compliance adds to contractual complexity. Warranty and shoddy workmanship claims present difficult issues of proof for both sides. Fixing damages is complicated even after matters of liability have been decided. We are experienced at working within this context to obtain the best possible solution.
Please note that no member of this firm is a licensed professional engineer, land surveyor, professional planner, or municipal planner. Although we have some expertise in those areas that may enable us to better understand technical issues and to explain your legal options where technical matters are involved, we do not practice or render professional opinions in any field other than law.