YouR
SMALL BUSINESS

ISN'T A SMALL THING TO US . . .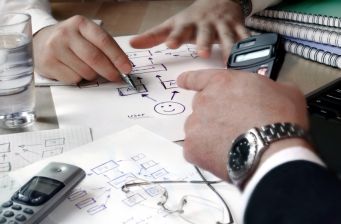 A BIG PART OF WHAT WE DO IS HELP SMALL BUSINESSES GROW SUCCESSFULLY:
Starting a new business
Buying or selling a business; working through changes
Litigating business disputes
Reorganizing, expanding, or restructuring an existing business
WE ALSO PROVIDE SKILLED BUSINESS COUNSEL ON MATTERS AFFECTING THE OPERATION OF YOUR BUSINESS INCLUDING:
Commercial and business litigation, arbitration, and mediation
Human resource, workplace and employment issues
Identity and intellectual property rights, business names, trademarks, copyrights, patent enforcement, and trade secrets
Credit and banking
Government regulation; import and export licenses and regulation
We have a proud heritage of starting and serving businesses that have stood the test of time. We seek long-term relationships with business clients and many of ours have been with us for years. We think we can help your business too.

Whether the type of business for you is a Limited Liability Company (LLC), S-Corp, C-Corp, true partnership, or another form, we can help you make the right election and carry it through in a way that suits you best. The choices you make at startup affect your future: Whether you can be held personally liable for the debts of the business, how the profits will be allocated, whether you will consistently have the cash to pay income taxes, how the business will be managed and by whom, where the money will come from to operate, what will happen if an owner withdraws or becomes disabled, and how freely interests in the business can be bought or sold are all among the things that are heavily influenced by your initial decisions. No one set of choices is right for every small business. If you don't make intelligent choices for yourself, the government has a plan for you that may or may not work. We can help you capture or re-capture the right way for you.